Great Basin Oral and Facial Surgery has moved!
New Location: 5435 Kietzke Lane, Reno, NV 89511
Services
Full-scope oral and maxillofacial surgery, ranging from wisdom tooth extraction to facial reconstruction.
Your Oral Surgeon in Reno, NV
01
Personalized Treatment
Everyone's dental and medical needs are different — so we treat them as such! At Great Basin Oral and Facial Surgery, our patients never have to worry about a one-size-fits-all solution. Dr. Rozanski and Dr. Schlieder take the time to get to know their patient's individual needs for a completely custom treatment package.
02
Outstanding Results
Dr. Rozanski and Dr. Schlieder are board-certified oral surgeons and physicians with years of experience in clinical settings. With the best medical knowledge available and cutting-edge equipment and techniques, our clinic prides itself on delivering quality results that our patients can count on.
03
Company Values
Our core values are honesty, integrity and compassion. We pledge to serve our clients using experience-based treatments in a setting that is welcoming and comfortable. When it comes to treating elements of your personality like your face and smile, we never take our patients' trust for granted.
04
Exceptional Team
Our team is dedicated to providing exceptional health and total patient satisfaction. With our qualified surgeons and caring team of surgical technicians and office staff, you can trust that your care is in the best hands from initial consultation to treatment to billing — and everything else along the way.
05
Patient-Centric Home
Great Basin Oral and Facial Surgery is your patient-centric home for full-scope, comprehensive surgical management of disorders of the facial skeleton and overlying tissues. We provide exceptional oral, facial and dental implant surgery experiences — subspecializing in pediatric cleft and craniofacial care.
06
Maxillofacial Surgery Experience
Specializing in maxillofacial care requires multiple years of training in a hospital setting. Our doctors have spent time familiarizing themselves and treating simple and complex oral and maxillofacial issues and are ready to bring their experience to serving you.
07
Continuing Education
When it comes to medical knowledge, good clinicians are never done learning. Our doctors participate in both local and national conferences, individual study, and advanced learning courses so they remain up to date on the best industry practices and techniques. That way, our patients know they are getting the latest and best in oral and maxillofacial care.
Schedule Appointment Now
If you or your family member needs treatment, has questions about oral and maxillofacial care, or simply wants to know more about our services, contact us today to set up a consultation with our qualified and highly skilled surgeons!
Schedule An Appointment
Meet
the Team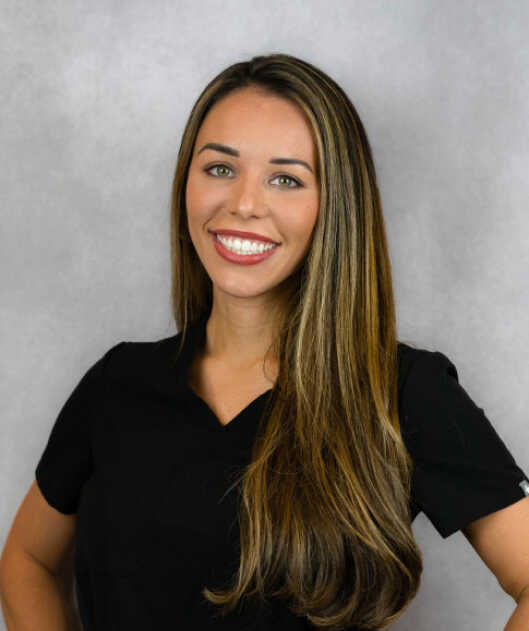 Jillian Rozanski, DDS, MD
Dr. Rozanski spent years studying at prestigious learning institutions and medical facilities in the South before bringing her skills in oral and maxillofacial surgery to the Silver State. As a surgeon, she is ready to help with all kinds of treatment, including implant surgery, corrective jaw surgery, cosmetic surgery and more.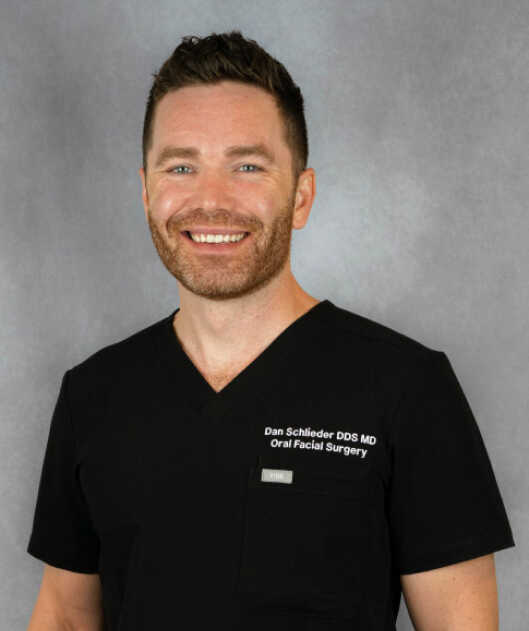 Daniel Schlieder, DDS, MD, FACS
Dr. Schlieder's education has taken him all over the country, including a three-year tour as an active-duty military surgeon serving at the Brooke Army Medical Center in San Antonio, Texas. Dr. Schlieder treats a wide range of disorders affecting the head and neck and subspecializes in the treatment of congenital craniofacial anomalies.